Goslar historical town and world heritage city
1,100 years ago, Heinrich the first, King of Saxony, founded a fortified camp at the river Gose, where he enjoyed to stay during his hunting trips. Shortly after this time, gold and silver-bearing, as well as numerous non-ferrous metal ores, were discovered inside Mount Rammelsberg.
At the imperial palace Kaiserpfalz (built around 1040 AD) Kings and Emperors documented German and European history on numerous court and imperial days, which often lasted for months. These can still be viewed today with impressive wall paintings in the "Aula Regia" The Goslar Kaiserpfalz is the only seat of government north of the Alps from this period that has been preserved almost entirely.
By the middle of the 13th century, Goslar had developed into the treasury of the German / Roman Empire.
In addition to the Rammelsberg ore mine and the water management system Oberharz, which was essential for mining, the old town of Goslar has gained recognition for its historical importance, becoming a World Heritage Site since 1992.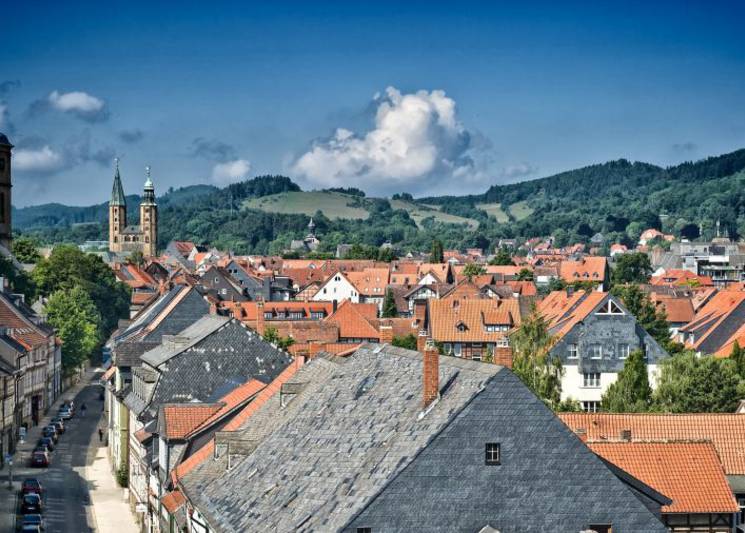 As a course participant, we encourage you to take a little time and explore the old town with its mixture of tradition, history and modern sites. From the former 47 churches, monasteries and chapels to the many historical buildings from the Gothic, Renaissance and Baroque periods there is plenty to discover!sance and Baroque.
The Museum of Modern Art and the public areas offer space for artists with contemporary works, many of which were were awarded the Kaiserring of the city of Goslar, one of the worlds most coveted art prizes.
More information: www.goslar.de